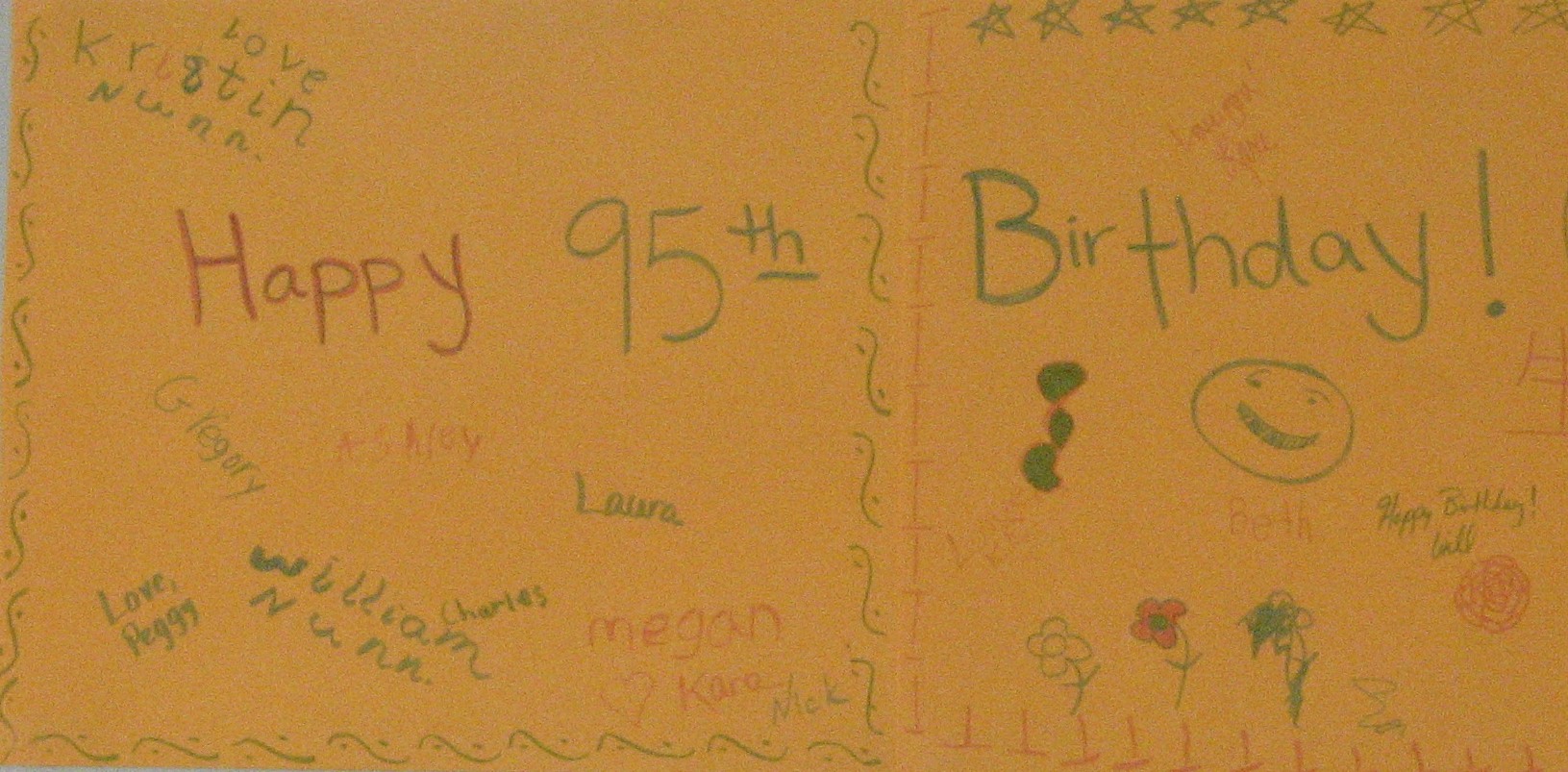 Daddy's 95th Birthday
April 17, 2010, midway between the two disputed birthdays (is it April 15 or April 20) the family got together to celebrate Daddy's 95th birthday.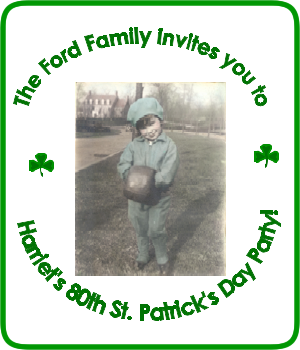 Harriet's 80th Birthday
Harriet's 80th birthday was really on March 1, 2007, but it was St. Patrick's Day when we all got together to celebrate. The family and a few friends had a late lunch/brunch and birthday cake, and watched a short video celebrating Harriet's 80 years.